Attendees

Cathy Akers-Jordan
Davison, Mich.

David Brown
Port Clinton, Ohio

Peter Cross
Halifax, Nova Scottia

Sam Halpern
Matawan, NJ

Donna Fricke
Castine, Maine

Jonathan Howland
Marion, Mass.

Rachel Howland
Castine, Maine
Sarah Hudson
Castine, Maine

Jessica Rowe
Detroit, Mich.

Lori Stone
Castine, Maine

Michael Standart
Easley, SC
Allison Tunick
Castine, Maine

Charles Weeks
Castine, Maine
Lois Weeks
Castine, Maine
Erik Wood
Auburn, Kansas



Bill Wormstedt
Kirkland, Wash.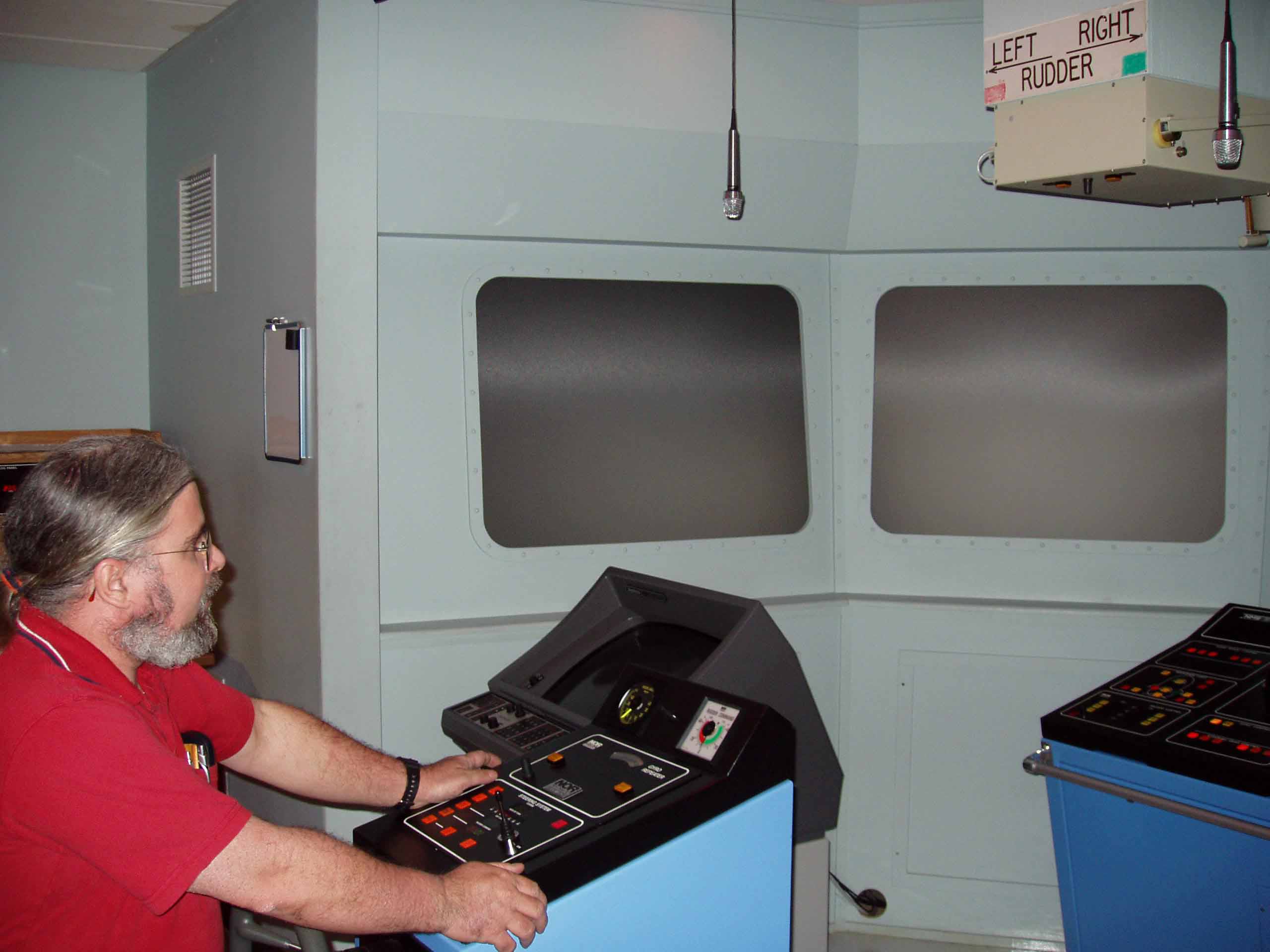 The Bridge Simulator:
Capt. Brown: Hard-a-starboard!
QM Standart: Aye, sir! Hard over.
(can you tell Mike is in his element?)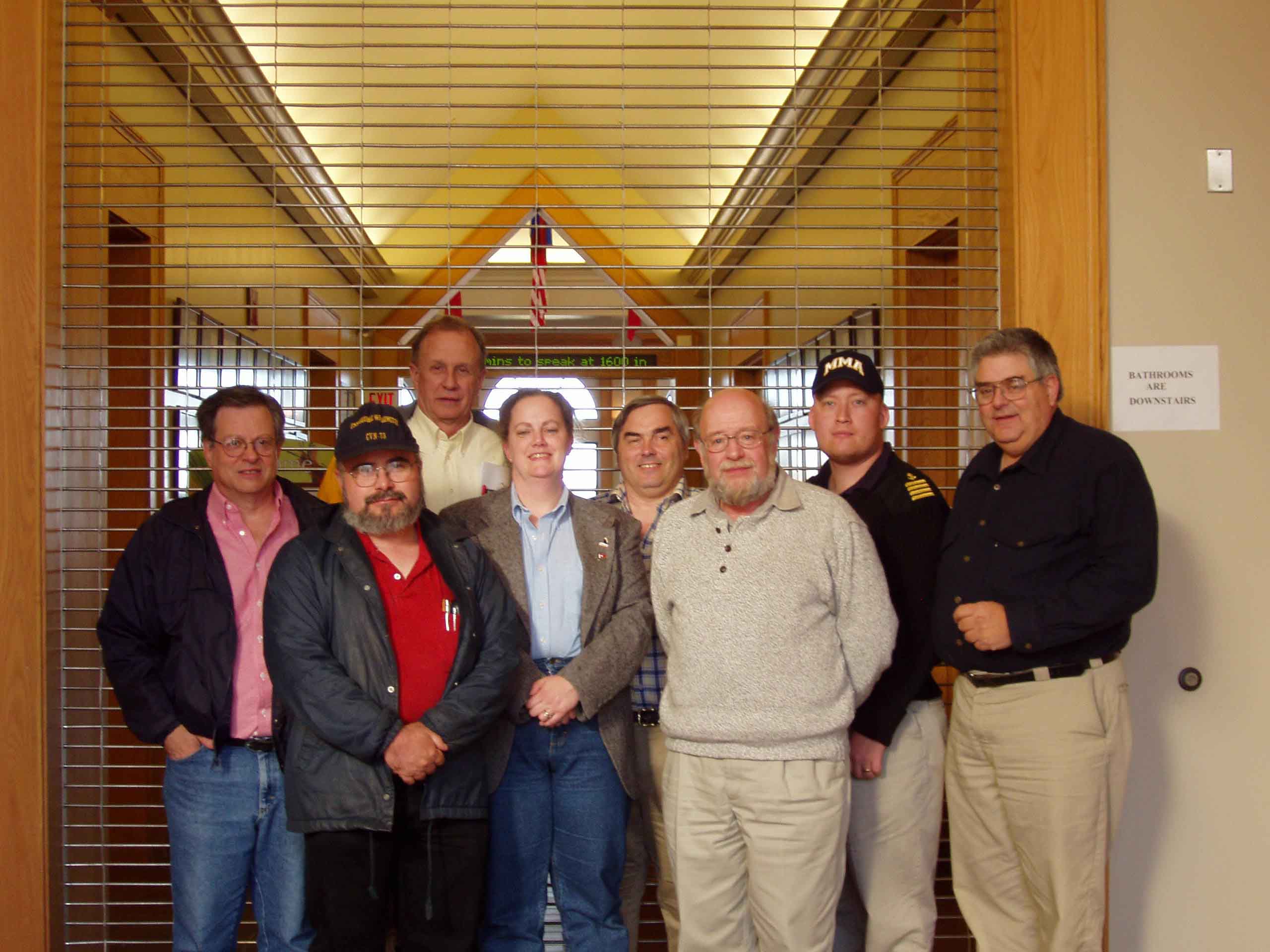 Trapped by the Bostwick Gates!
(okay, so they wouldn't let us back into the dining hall!)
Sam Halpern, Michael Standart, Charles Weeks, Cathy Akers-Jordan,
Bill Wormstedt, Peter Cross, Erik Wood, David Brown
---
Rivetcounters U
Class of 2004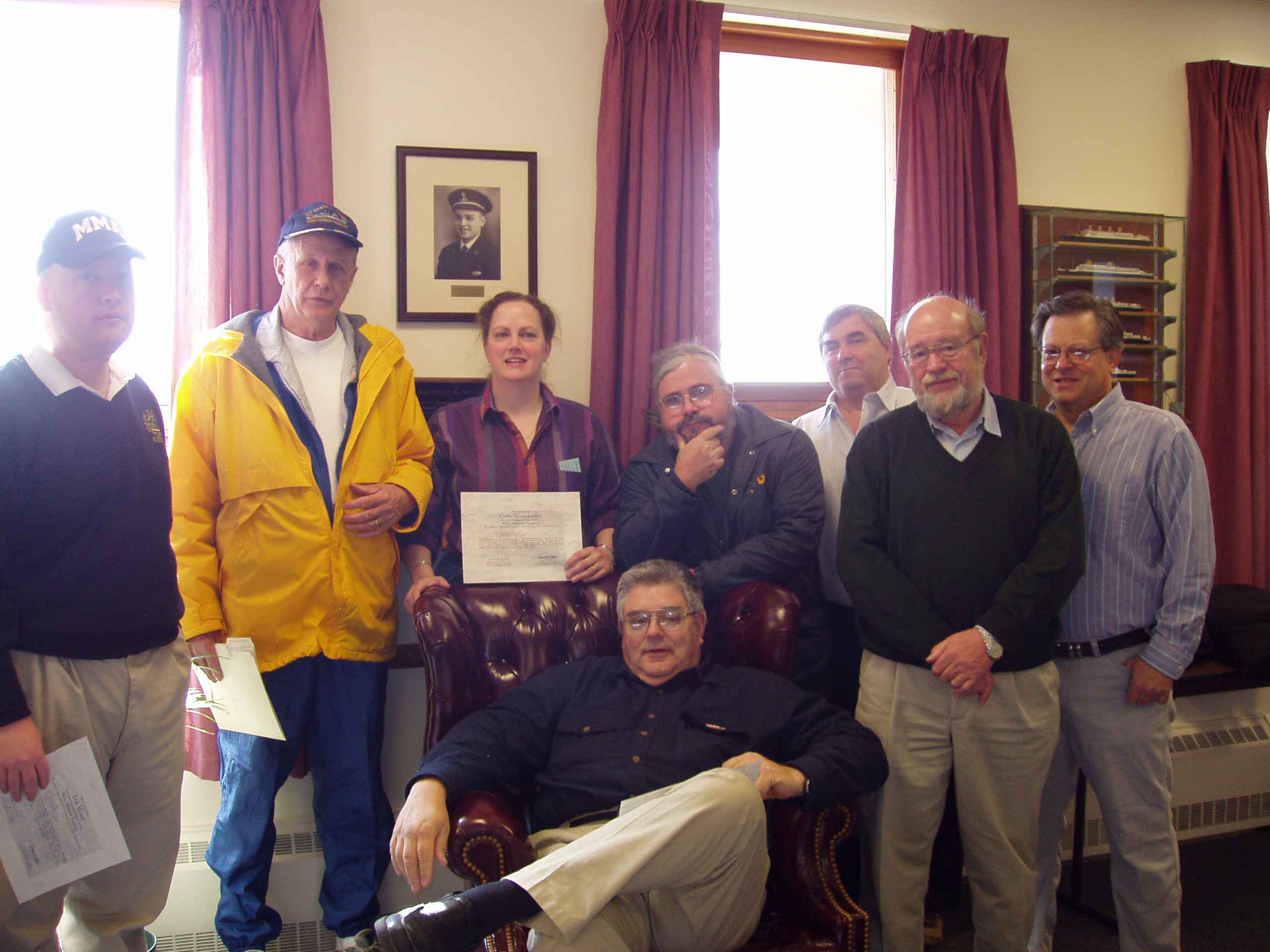 Back: Erik Wood, Charles Weeks, Cathy Akers-Jordan, Michael Standart, Bill Wormstedt, Peter Cross, Sam Halpern
Front: David Brown