Able Bodied Seaman Albert Edward James Horswill
Titanic crewman Albert Horswill survived the disaster
by leaving the ship in Lifeboat No. 1.
He died in 1962, and was buried in Rosewood Memorial Park, Humble, Texas
His grave site was tracked down by Phillip Gowan,
who contacted Pat Cook, who found the actual grave
and took the pictures below.

More information on Mr. Horswill can be found
at Encyclopedia Titanica.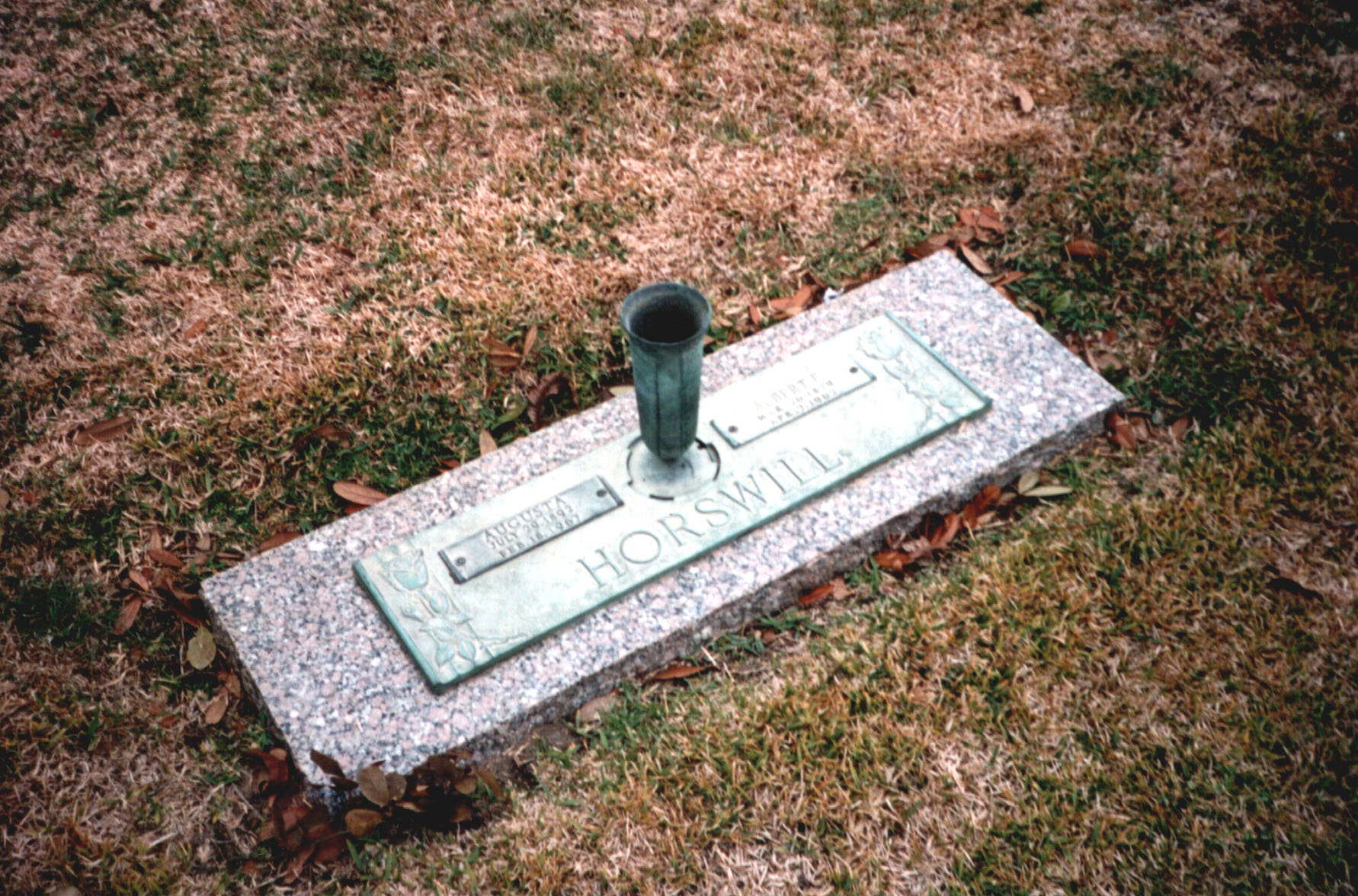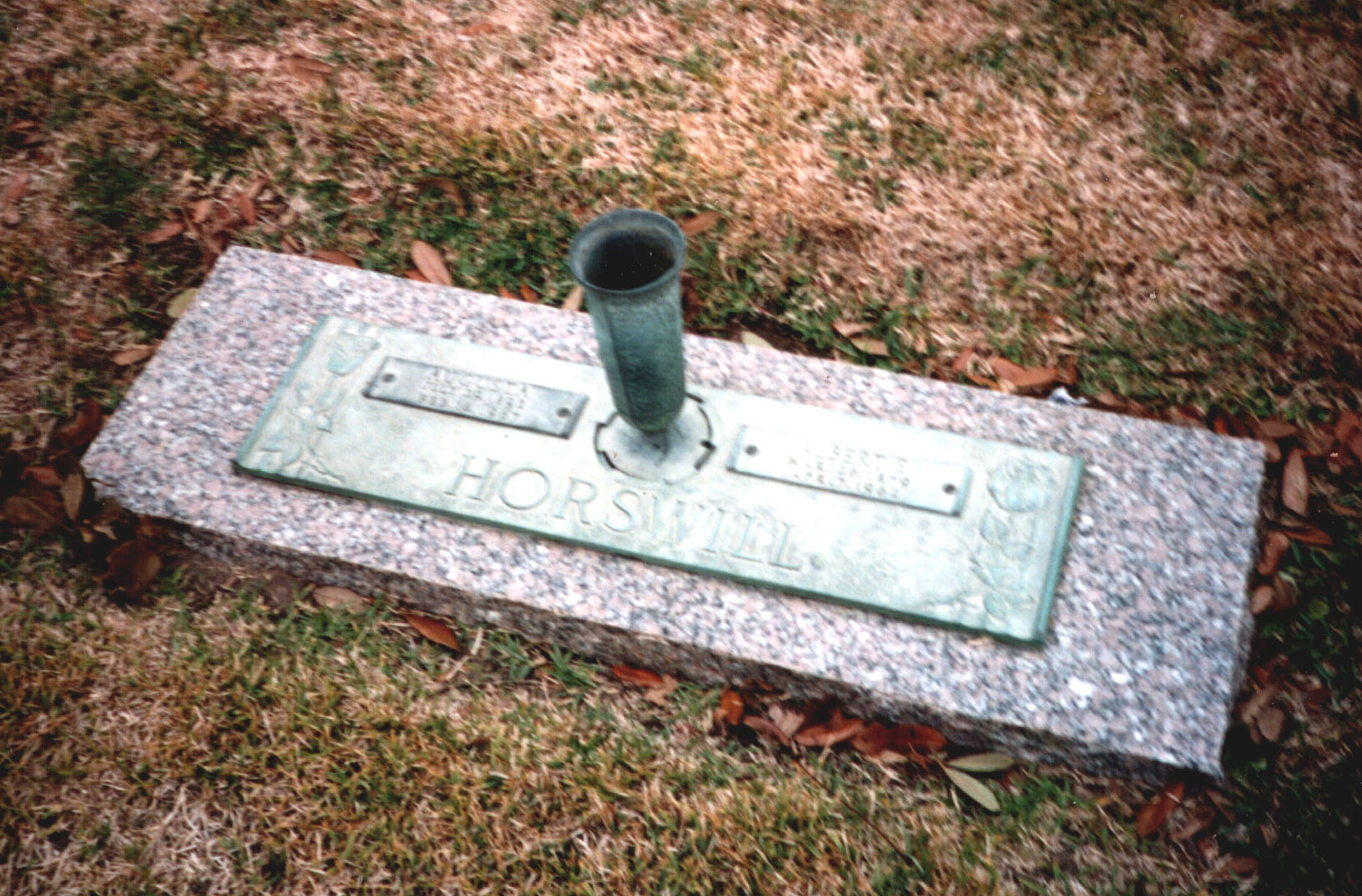 HORSWILL
Augusta, July 29, 1892 - February 18, 1967
Albert E., March 26, 1879 - April 7, 1962.
---
White Star Line tender Nomadic
The following two photos were taken in October 1999 in
Paris, France, by Allene Sampson.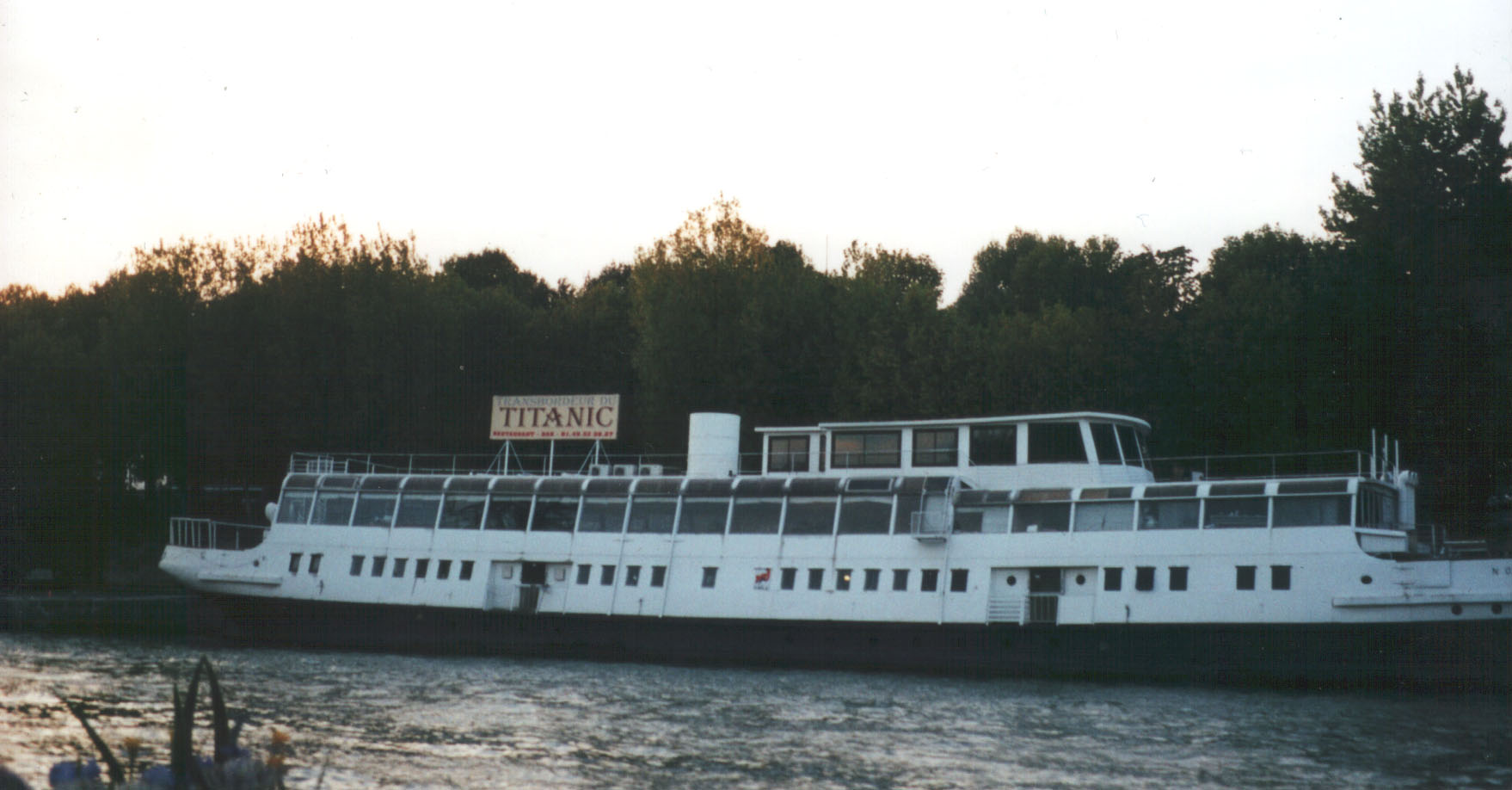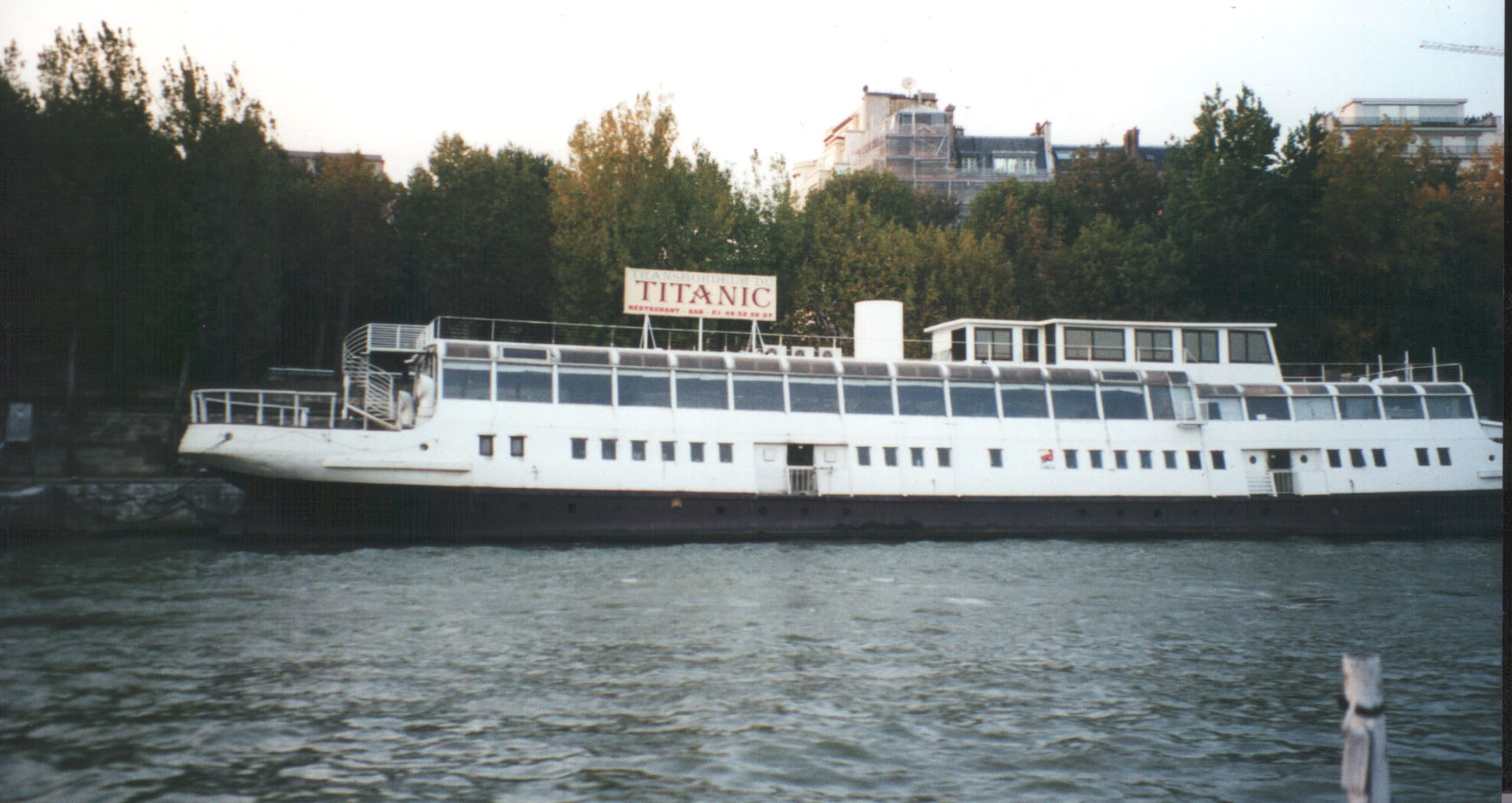 Return to main page.